Vegetarian Lasagna Recipe
0000-00-00 00:00:00
Pasta is the nearest road that leads you to Italy without travelling for real. Macaroni with cheese, spaghetti with Bolognese sauce, pasta with basilica and mozzarella, and... Yep, we thought of lasagna! These are the favorite "sins" to all goumands. Many people say that if someone "deviates" from the basic recipes, the Italian chefs would get angry or offended. So, today we're risking to be judged by an Italian chef by sharing with you a vegetarian lasagna recipe.
Ingredients for the Béchamel sauce
Flour 40 g

Butter 40 g

Milk 500 ml

Salt

Black pepper
Filling ingredients
Mushrooms 700 g

White cheese 250 g

Spinach (boiled) 500 g

Lasagna sheets 500 g
Add ingredients to shopping list
If you don't have Buy Me a Pie! app installed you'll see the list with ingredients right after downloading it
Béchamel sauce
Melt the butter in a pan at a low heat. When it starts to make foam, add the flour and let it cook for 5 minutes. Through all the time stir quickly with a wooden spoon.
Pour half of the milk and mix it thoroughly. Then, add the rest of milk and stirring it, try to get a homogeneous mixture without lumps.
Add the spices, mix again ad put aside.
Filling and lasagna
Chop the mushrooms and crush the white cheese, then mix them well and add your favourite spices (for example, dried garlic and pepper, dried basilica and grated Indian nuts).
Brush the pan for lasagna with butter. With a spoon, put the béchamel sauce to the bottom of the pan and arrange the first row of lasagna sheets.
Put leafs of boiled spinach over the lasagna sheets and add the mushroom/cheese filling. Cover this filling with béchamel sauce, then add one more row of lasagna sheets.
Repeat the steps two more times. Put the sauce abundantly on the last row and add a little water to make lasagna soft.
Cover the pan with aluminium foil and bake on 250°C for 30 minutes.
Serve while it's hot.
Notes
Don't overdo with butter, because it very easily steals the flavor of the filling.
Print
Buy Me a Pie! https://blog.buymeapie.com/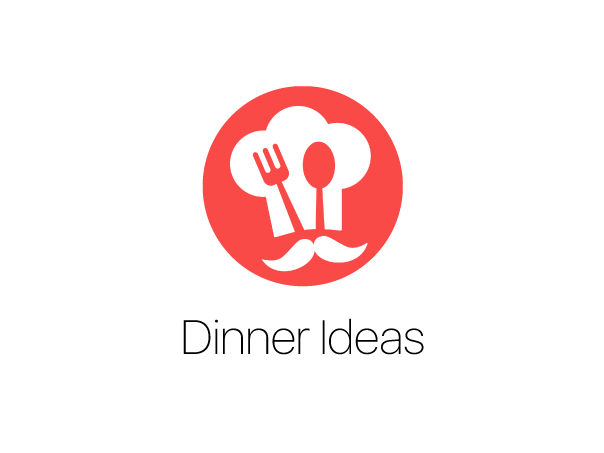 Hundreds of cookbooks and tons of cooking websites are fine, when you have time and mood to idly browse through numerous recipes trying to decide, if you'd like to try any of these unusual dishes. But none of them is able to give a quick and exact answer to the most pressing question of all time – what to cook for dinner tonight? Where is that magiс service that can look at the products you have and just tell you what you can cook with them?
It's right here, in your Facebook Messenger. Meet our new Dinner Ideas Bot!
All you need to use it is actually Facebook Messenger. No apps to install, no subscriptions or anything else. Just open m.me/dinnerideasbot or simply enter "Dinner Ideas" in the search field of the Facebook messenger. That's it!
There are several things our bot can do for you:
Читать дальше "Get Recipes in Facebook Messenger with Dinner Ideas Bot!" »