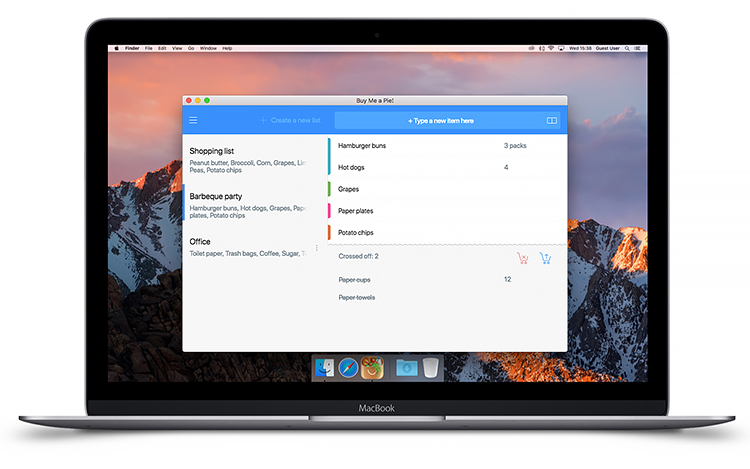 Have you ever been sitting at your computer and all of a sudden remembered that you badly need to add something to your shopping list? Have you felt that urge – to put it down right away, without leaving your desktop, ON the desktop?
Or, maybe, the small keys of your smartphone keyboard drive you crazy when you are trying to enter a new product name?
Now you don't need to make a reach for your smartphone and suffer hitting the tiny letters on the handy screen since we've released the "Buy Me a Pie! – Grocery Shopping List" app for your Mac. Install it on your Macbook or iMac, and manage your grocery lists any time you need.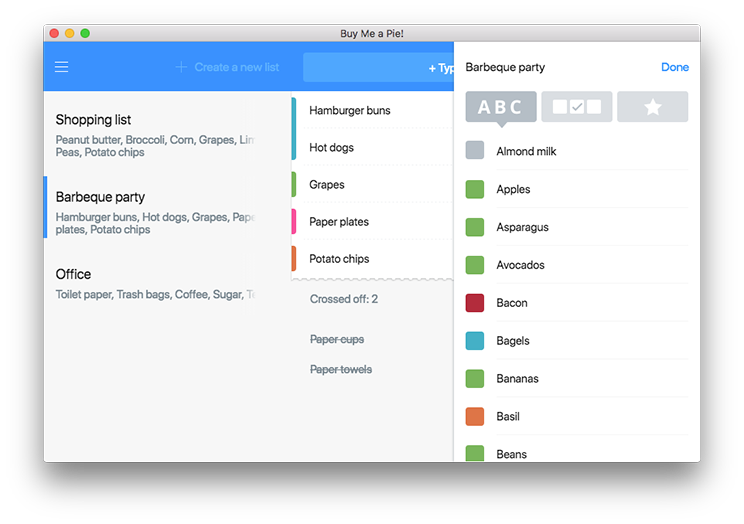 The new Mac app has all the important features letting you manage your shopping lists quickly and conveniently – it allows you to add new products to the lists, edit and delete them, change your lists names, create new lists and delete the old ones, use the product dictionary and sync the changes across devices. In other words, it has everything you need to plan your shopping.
If you are already registered in the "Buy Me a Pie!" app on a mobile device, you can access your existing lists by using the same account in the Mac app. Open the menu in the top left corner, select "Account", enter the same login and PIN you use in the mobile app, and click "Log in". Just a few seconds – and your lists are here on your desktop!