If you are crazy about trying new recipes and regularly searching for them in the Internet, you've probably seen this button on some recipe sites:

This button lets you add the ingredients from the recipes to your "Buy Me a Pie!" shopping lists with one click. Convenient, isn't it?
Now you can not only import the products to a list, but also see the link to the recipe origin in the list title. This allows you to proceed to the recipe description any time right from the ingredients list in "Buy Me a Pie!" app.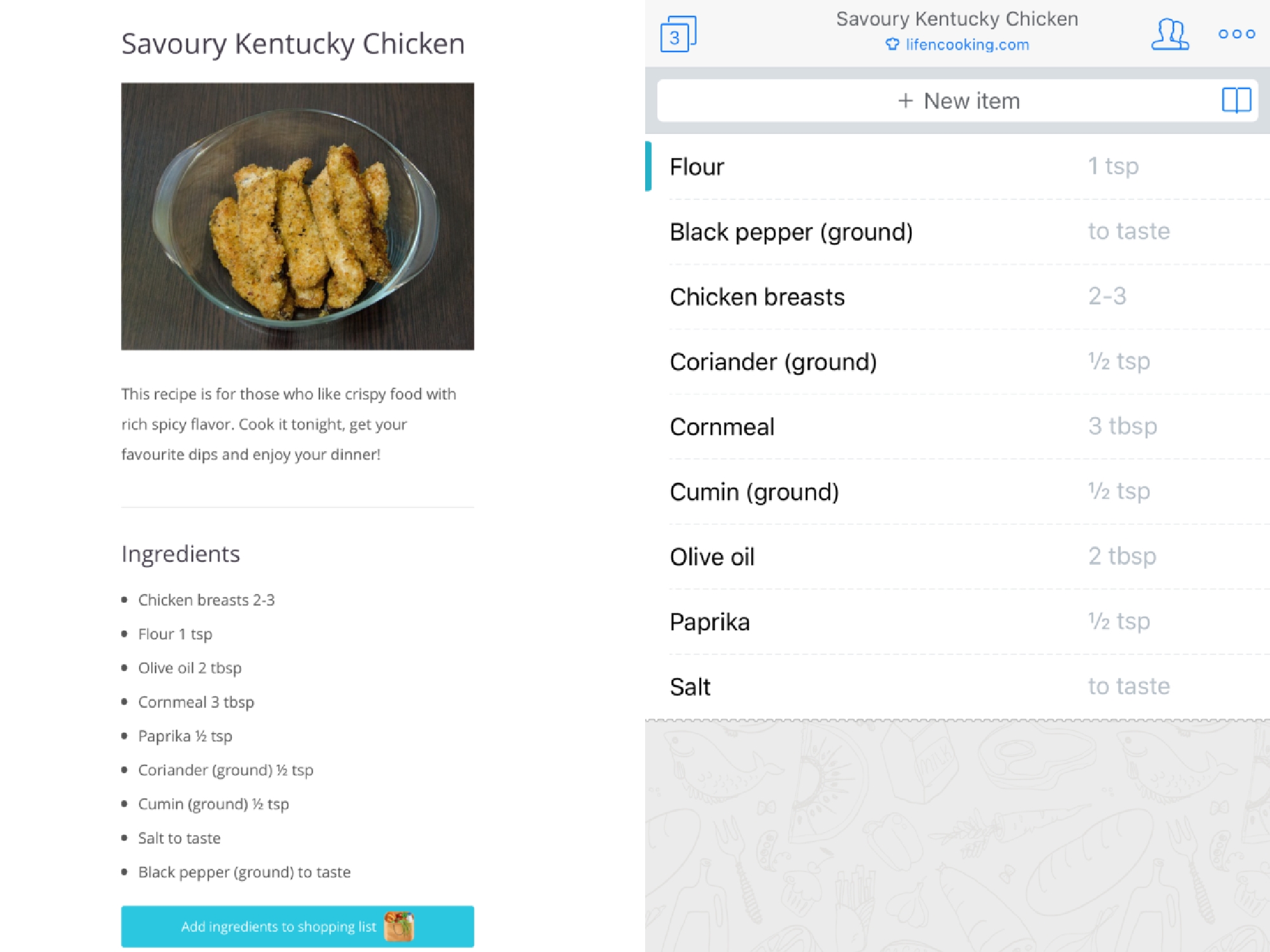 If you don't have the app installed on your smartphone and are browsing through the recipes on a desktop, click "Add ingredients to shopping list" and enter your mobile phone number in a window that will appear. You will receive an SMS with the link to "Buy Me a Pie!" app downloading, in which you will find a new grocery list with all the ingredients.
This feature works for "Buy Me a Pie! – Grocery Shopping List Free" iOS app, "Buy Me a Pie! – Grocery Shopping List for Family" iOS app and "Shopping List – Buy Me a Pie!" Android app.