We all know that celebrities can be a little crazy at times, yet most people probably don't know about celebrities' outrageous eating habits. Did you know that Barack Obama once ate a snake? Can you ever look at him the same way again? That's just the tip of the iceberg when it comes to odd celebrity food fetishes.
Angelina Jolie
If you follow Angelina Jolie, you know that she can be a bit odd. However, you probably didn't know that she enjoys eating cockroaches. Yes, you read that right. Cockroaches. Yuck! Jolie actually feeds her children fried crickets on a regular basis. Her interest in eating bugs first developed on a visit to Cambodia. Jolie has also tried crickets and bee larvae as well. While third world residents around the globe consume bugs for their protein, nobody expects uber-wealthy celebrities like Jolie to do the same.
Victoria Beckham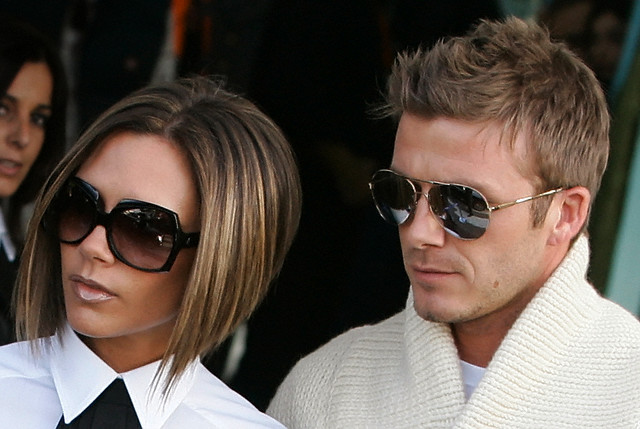 @photo by © Tony Gentile/Reuters/Corbis
The former Spice Girl and wife of footballer David Beckham adopted the "Five Hands Diet" after birthing her child, Harper Seven. This insane diet requires the consumption of merely five handfuls worth of foods that are high in protein. Assuming that Beckham is faithful to the Five Hands Diet, those five handfuls of food are all that she eats each day. This peculiar diet is more appropriate for a small bird rather than an actual human being. It certainly explains how Beckham has remained so slender all these years.
Mariah Carey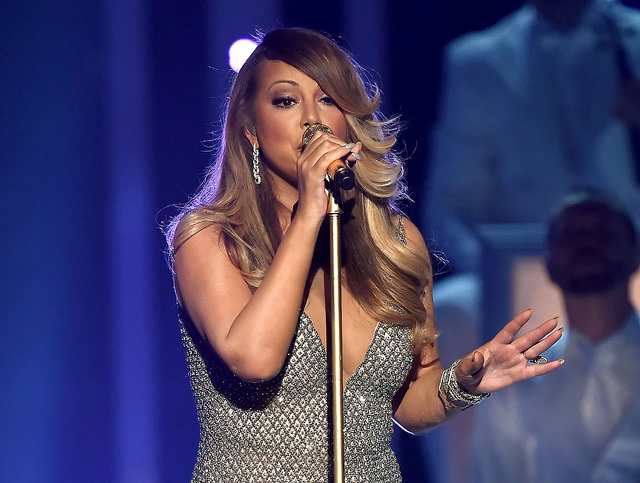 @photo by Ethan Miller/Getty Images via ABC
The pop diva may be stunningly gorgeous, yet she has some odd eating habits. It has been widely reported that Carey has tried to follow the "all purple diet." The logic in attempting such an obscure diet is that foods containing vibrant colors are chock-full of antioxidants. Carey originally resorted to the all purple diet in an attempt to return to her pre-pregnancy weight a couple years ago after giving birth to her twins, Monroe and Moroccan. While purple-colored foods contain antioxidants that decrease cholesterol, bolster body cells and strengthen the body's natural supply of collagen, there's no actual proof that they cause weight loss.
Miranda Kerr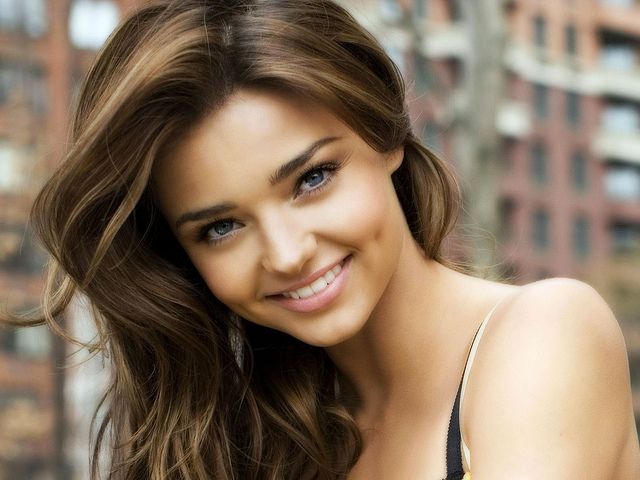 @photo by © Jon Ragel/Corbis Outline
The sexy Victoria's Secret Angel attributes her dazzling figure to her habit of sprinkling several teaspoons of coconut oil on each of her daily meals.
Bill Gates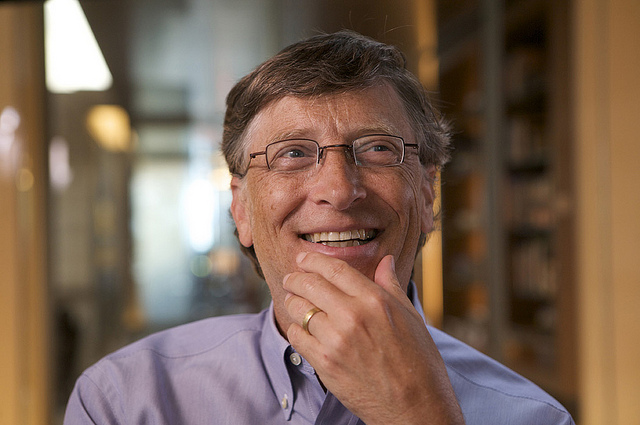 @photo by Michelle Andonian, copyright 2010 The Henry Ford.
If you think that eating bugs is extremely gross, brace yourself for this next celebrity food fetish. Bill Gates, one of the richest men on the planet, drinks poop water! Well, sort of. Gates isn't kneeling down in front of the toilet and lapping up the water as a dog would, but he backs a high-tech project that converts wastewater into drinking water. While the program is meant to provide potable water for residents of poverty-stricken countries that lack fresh water, Gates has actually consumed the water himself.
Renee Zellweger
Zellweger eats large amounts of ice throughout the day in an attempt to feel full. Many have heard of using water as a food substitute to trick the body into feeling full, but ice cubes? Really? It has also been rumored that Zellweger eats bamboo. They really do call it "Hollyweird" for good reason!
Reese Witherspoon
Witherspoon allegedly eats baby food for breakfast and lunch in order to keep the weight off. If you didn't know, baby food typically consists of pureed fruits, vegetables and grains, like peaches, carrots, corn, bananas and spinach. It's rumored that Jennifer Aniston and Lady Gaga have also embraced baby food in an effort to shed pounds. At least Witherspoon consumes "real" food for her dinner.