Eating healthy and having a healthy lifestyle starts with a healthy grocery list. Cut processed foods out of your diet and start eating highly nutritious whole foods. Start by putting colorful fruits and veggies at the top of your healthy grocery shopping list.

A healthy shopping list that will make you say yum!
Instead of buying precooked and processed foods, mix up your menu by adding a variety of vibrant colors to your family's healthy shopping list. Not only will your food be more enticing, but it will turn your kitchen into a pharmacy of good health. Make sure to add the following items to your healthy grocery shopping list the next time you go to the store.
Orange Foods
Grab the sweet potatoes, carrots, cantaloupe and mangos because healthy never tasted this good. These veggies and fruits are full of beta-carotene which will keep you out of the eye doctor's chair. Beta-carotene also supports your cellular health by finding and eliminating free radicals in your body. Free radicals can lead to cancer. Add at least two of them to your healthy grocery lists!
Red Foods
Pick up radishes, tomatoes, red peppers, apples, guava and papaya. It is scientifically proven that they are full of lycopene, a potent antioxidant that helps prevent prostate, lung and stomach cancer.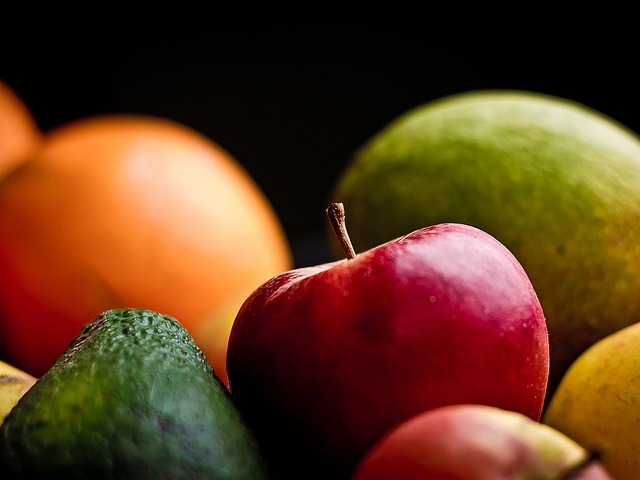 @photo
White Foods
We are not talking about rice and pasta! Go for garlic, ginger and onions, are not just accompaniments for sauces and casseroles; they are spices that will lower high blood pressure and reduce LDL cholesterol. They also contain antiviral and antibacterial phytochemicals that act as natural antibiotics.
Yellow Foods
Yellow should be in your cart! Reach for the corn, pineapple, lemons and yellow peppers. They are jam packed with lutein, which helps your eyes, skin and heart to be healthy and function well.
Blue and Purple Foods
Most of us bypass the dark blue and purple. Not anymore! Eggplants, purple cabbage, figs and grapes are on the healthy shopping list. They are a must have for anyone who wants to prevent early signs of aging! They are packed with antioxidant anthocyanin and phytochemicals. They also help prevent heart disease, an added bonus.