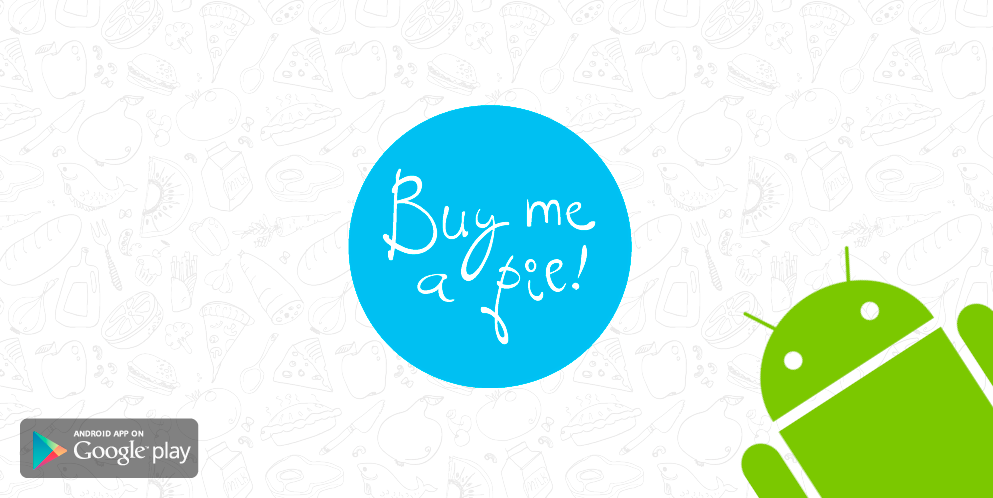 You've been waiting for so long and so patiently, and today we are happy to announce that "Buy Me a Pie!" for Android is available for download in Google Play! The Android version of "Buy Me a Pie!" is compatible with the iOS version of the application, which means you can make shopping lists and share them with your family and friends on Android and iOS devices as well as on the buymeapie.com site.
Download "Buy Me a Pie! Grocery List Pro" for Android
Download "Buy Me a Pie! Grocery List" for Android (without synchronization)

Everything you like about the iOS version of "Buy Me a Pie!" – and even more – is now available to Android users:
A beautiful and user-friendly interface.

Cloud synchronization of lists among iOS and Android devices.

Multiple shopping lists.

An easy way to add items and their amounts.

A quick and handy way to manage the self-learning grocery items dictionary.

All newly-entered words are automatically stored in the dictionary.

Automatically grouped items in the list.

Different color backgrounds for lists.

Swipe between the lists.

Sharing shopping lists via e-mail, SMS, and other apps, duplicating the lists.
Forget about paper shopping lists that are so easily lost, or overcomplicated grocery list applications. If you use iPhone and your partner prefers Android, you can now both use the same app and share lists – "Buy Me a Pie!" is now available to everyone. The smartphone you choose is all about your personal preference, but it doesn't have to get in the way of convenient shopping!
Download "Buy Me a Pie! Grocery List Pro" for Android
Download "Buy Me a Pie! Grocery List" for Android (without synchronization)