Vegan Bowtie Pasta
2016-04-19 09:12:47
Vegan food can be comfort food too – this vegan bowtie pasta is a perfect example. Besides, it is really healthy!
Ingredients
Asparagus (trimmed)

1 bunch

Salt

Black pepper

Lemons

2

Olive oil

Garlic (minced)

4 cloves

Bow tie pasta

5 c

Plain almond milk (unsweetened)

2 ½ c

All-purpose flour

4 T

Nutritional yeast

2 T
Add ingredients to shopping list
If you don't have Buy Me a Pie! app installed you'll see the list with ingredients right after downloading it
Instructions
Preheat oven to 400 F. Roast the asparagus with salt, pepper, lemon slices, and olive oil for 25 minutes. Remove from oven, chop, set aside.
Cook pasta according to package directions.
Meanwhile, in a skillet, add olive oil, garlic, and the flour and nutritional yeast; whisk 30 seconds. Add milk; simmer until thick.
Drain pasta, add some lemon juice to the milk mixture.
In a large serving bowl, combine the pasta, milk mixture, and asparagus; serve.
Print
Buy Me a Pie! https://blog.buymeapie.com/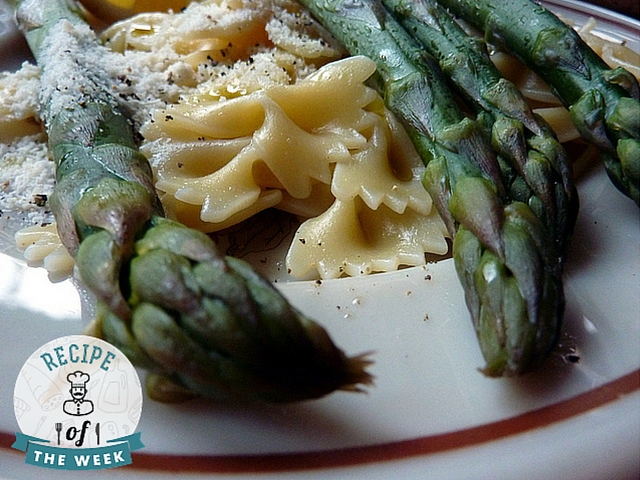 @photo

<!– Facebook Pixel Code –> <!– End Facebook Pixel Code –>