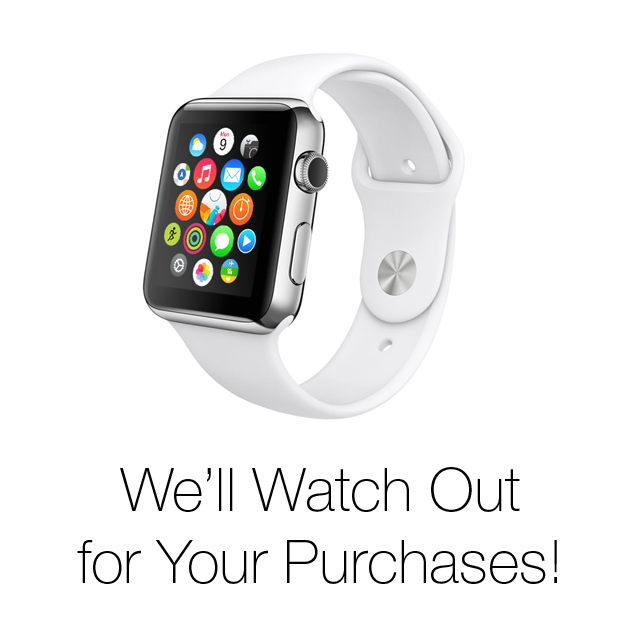 For all those in the forefront of new technologies, for the fortunate possessors of long-anticipated magic Watch, for all "Buy Me a Pie!" friends and fans who plan to try the new Apple gadget – here comes "Buy Me a Pie!" with Apple Watch support!

Ok, how to play with this new toy?
Have you already watched this video guide from Apple? If not yet, we'd recommend doing that, since it takes only 5 minutes but explains the basic options and controls of the new device.
To have "Buy Me a Pie!" app on your watch you need first of all to make sure you use iOS is 8.2 or later on your iPhone, and if so, to tap Apple Watch icon there, select "Buy Me a Pie!" and set "Show App on the Apple Watch" option to ON. As a result you'll see a small round icon of "Buy Me a Pie!" on your Apple Watch among the icons of the other apps.
There are two ways you can start "Buy Me a Pie!" on the watch: you can either tap the app icon or tap the app Glance. According to Apple, Glances are scannable summaries of the information you seek out most frequently. To see them, you should simply swipe up from your watch face. "Buy Me a Pie!" Glance displays the number of products in the last list you've opened.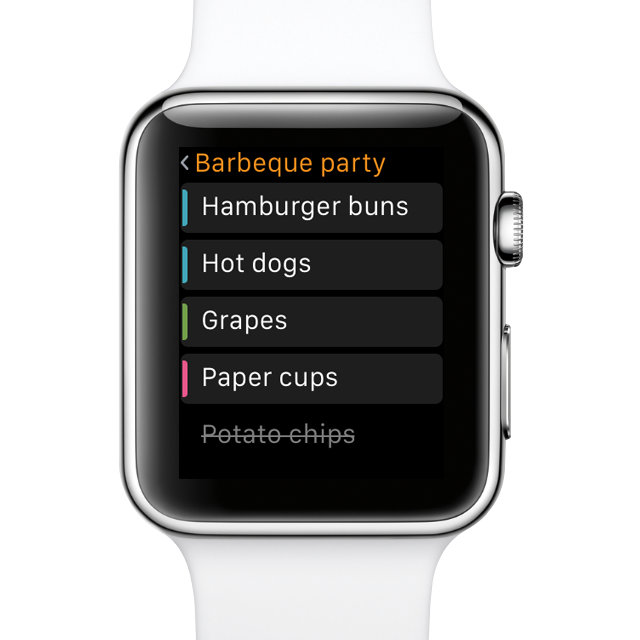 What can I do in "Buy Me a Pie!" on the Apple Watch screen?
You can see your lists. To open the list of lists, please tap the title of the list you currently have open on your watch.

You can see the products in each of your lists. If you're in the list of lists, tap the required list title to open the selected shopping list. Please note that when you open a list it displays only non-purchased products. So if someone you share your list with has purchased some product from this list a few minutes ago, you will just not see that item among the items left in the list.

You can cross the purchased products off. Here the procedure is the same as on iPhone or iPad: just tap the product to mark it as purchased.

You can return a purchased (crossed-out) product to your lists by another tap on it. Note that you can do that only to the products you've crossed off on your watch. 

To see the changes made in the lists from other devices you should either proceed to the list of lists and then open the required list again, or simple deactivate your watch screen by lowering your wrist.

To scroll your list tap the clock. By the way, that is one of the standard Apple Watch features that works will other apps as well.
Enjoy your shopping with "Buy Me a Pie!" and your new watch!