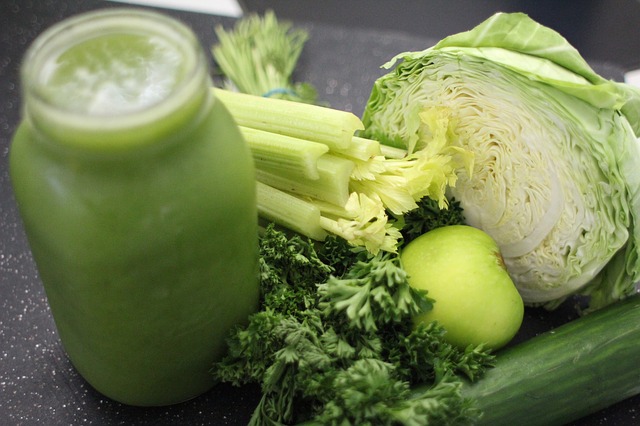 Making healthy choices is not always easy. But when you can get your daily dose of health in the form of a delicious juice, what's to say no to? A little juice goes a long way when it comes to your health – packed with boundless nutrients that can easily be absorbed by your body.
And the best part is, you can make them yourself! No more adding sugar-filled, artificial-ingredients-stocked juices to your shopping list hoping they stand by their claims. Instead, just raid your refrigerator for the freshest of ingredients, follow the recipes below and be well on your way to holistic health.

Detox Drink
A hearty mix of veggies combined with the sweet notes of fruits makes this drink not just super healthy but also simply delicious. Detoxify your body with this simple breakfast juice.
Ingredients:
6-8 kale leaves (minus stalks)
1/2 cup parsley
1/2 small beet
1/2 cup chopped pineapple
Few drop of flax seed oil (helps your body absorb the high dose of Vitamin K)
2 green apples (or red for sweeter flavor)
1 sprig fresh mint
1/2 lemon, peeled
Combine all the ingredients in a blender or juicer and process until smooth.
Anti-aging Drink
This 4-ingredient juice is loaded with antioxidants and vitamins (A and C) making it a valuable addition to a well-rounded diet and not to forget, it is a treasured secret to looking young.
Ingredients:
1 Pineapple – cut into chunks
2 apples
6 carrots
A pinch of ground cinnamon or nutmeg (for added flavor)
Juice all the fresh ingredients in a juicer and cheers to good health.
Weight-loss Drink
Here is a drink that will trim down your waistline and give you gorgeous glowing skin too (you can thank all the greens). For that reason alone, if not for many others, this potent juice has been a raging favorite for years.
Ingredients:
1 cup Spinach leaves
5-6 Kale leaves (minus the stalk)
3 stalks celery
½ cucumber (peeled)
1/3 lemon (juiced)
1 Apple
1 cup grapes
Juice, mix, sip and enjoy!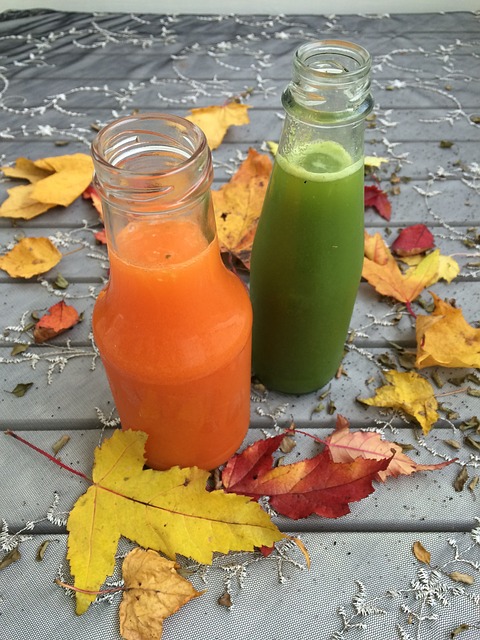 Digestive Aid Drink
The Apple Carrot drink is a tasteful way to treat all your digestive issues be it nausea, bloating, indigestion, or anything else. The nice blend also prevents cholesterol; making that two wise reasons to go for it.

Ingredients:
1/2 lemon (peeled)
1 apple (red if you prefer it sweeter)
½ inch ginger (peeled)
4 carrots
Blend them with some water and enjoy the drink
Immunity Booster
Boost your immunity with this vitamin C packed drink. The Kiwis combined with the citrus goodies are a superb way to ward off colds, trust us.
Ingredients:
1 grapefruit (peeled and cut)
2 oranges (also peeled and cut)
3 Kiwis (again, peeled and cut)
Blend together until smooth, strain, thin with water and enjoy.
Antioxidant Rich Drink
Everybody knows that berries are loaded with antioxidant properties and that in turn has anti-aging benefits. It's an all-gain recipe; scrumptious and health packed. It really doesn't get better than this!
Ingredients:
1 cup blueberries
1 cup strawberries
1 mango (peeled and coarsely chopped)
¼ cup water
Blend them together until smooth, strain and enjoy the super delicious juice for your breakfast.
Energy Boosting Drink
The natural sugars in this drink give you an instant energy boost while the electrolyte-loaded coconut water will keep you well hydrated. It's a great choice for after your work-outs or at the end of a busy day.
Ingredients:
20 Leeches (peeled and deseeded or 1 can)
1 cup sliced peaches
¾ cup coconut water (can be substituted for water)
Simply blend them together and refrigerate the juice. Drink cold whenever you need the additional energy boost.

<!– Facebook Pixel Code –> <!– End Facebook Pixel Code –>