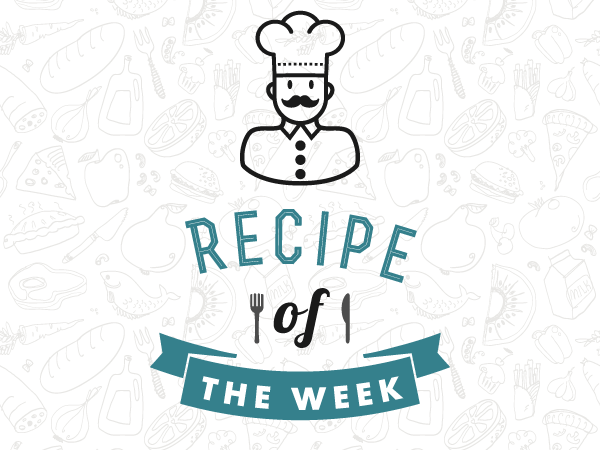 Who does not love a good fruit salad? This one includes cucumbers, grapes, celery, and honeydew of course. With a "relish" of honey, white wine vinegar, and mustard seeds, you get a pickled yet sweet taste.
Yields 4 servings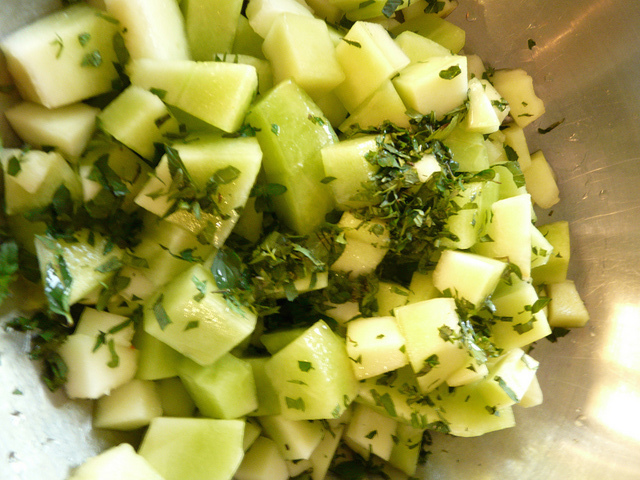 @photo
Ingredients:
white wine vinegar, 1/3 c
honey, ¼ c
yellow mustard seeds, 2 t
celery seeds, ½ t
salt, ½ t

honeydew pieces (cubed or balled), 2 c

English cucumber (peeled and diced), 1 c

celery (finely chopped), 1 c
seedless green grapes (halved), ½ c

celery leaves (finely chopped), 2 T
chives (finely chopped), 2 T
butter lettuce leaves, handful (optional)
Instructions:
Stir together the honey, ¼ cup of water, mustard and celery seeds, and salt in a 1-quart pan. Heat over medium for 5 minutes, then bring to boil, stirring often. The liquid should reduce to ½ cup. Set aside.
Stir together the vinegar dressing, honeydew, cucumber, celery, and grapes in a salad bowl. Cover and store in the refrigerator 15 minutes to 1 hour, stir occasionally.
Add the celery leaves and chives. For an optional plate setting, use the butter lettuce leaves as a base. Top with the salad and serve.
<!– Facebook Pixel Code –> <!– End Facebook Pixel Code –>