Share the post "Ordering versus cooking: save time and money by shopping and cooking your own food"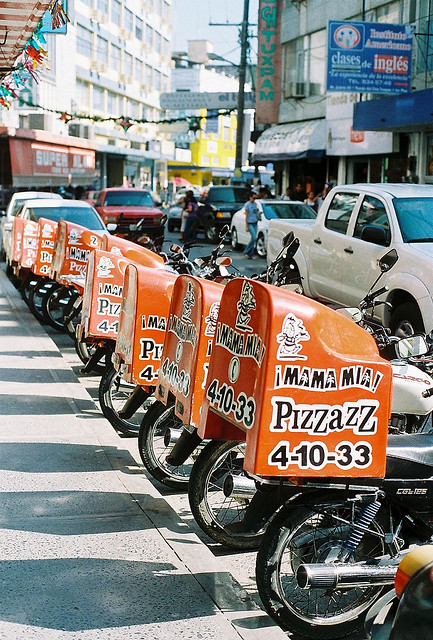 @photo
Have you ever come home exhausted from a long day at work, or after a long trip? You come home with that empty feeling in your stomach and you just want to have a quick meal. Or perhaps you just do not feel like cooking at all. You do not feel like standing in the kitchen and doing all the work that is needed to put a meal on the table. So, you dig into the folders of the local take-aways, drive-ins and meal delivery services. However, you can be having a meal quicker by making it yourself. And save a lot of money in the process.

So, how does this work? Let's say that you come home and you feel like Italian. The great thing about an Italian pasta is that it is so easy to make. And you can have just about all the ingredients in stock for a long time. You can used a dried pasta and whip up a sauce made from diced tomatoes from a tin. Add some spices and you have a delicious meal on the table in the time it costs you to boil the pasta. If you wanted to order a pasta or a pizza from a delivery service, this usually costs you about 30 minutes between the start of the call and the time you sit down at the table. You could make the pasta yourself in about 15 minutes and at less than a fourth of the price. If you want pizza, a frozen or fresh pizza can be bought at your local supermarket at a much lower price than you would pay through a service. And your own oven can prepare it for you in about 15 minutes. The same goes for many meals. There are a lot of easy meals you can make within 15 to 20 minutes from fresh ingredients. If you google around a bit, you will get a lot of recipes and lists of ingredients. For instance, recently Jamie Oliver even made a cookbook and a television series called 15 minutes. It has quick recipes you can make at home in about 15 minutes. A book like that, or similar recipes will allow you to have a quick and great quality meal on the table faster than you could order it.
So, next time you are craving a meal, do yourself a favor and grab a pan. It can be just as easy, but quicker and cheaper than ordering your meal. Which means you will have some money left over. Perhaps to get yourself some nice wine and cheese for a romantic evening.
Bon appetit!
«Buy Me a Pie!» — the most convenient, easy and elegant grocery list application :
Buy Me a Pie! (iPhone/iPad) | Buy Me a Pie (Android)
Share the post "Ordering versus cooking: save time and money by shopping and cooking your own food"