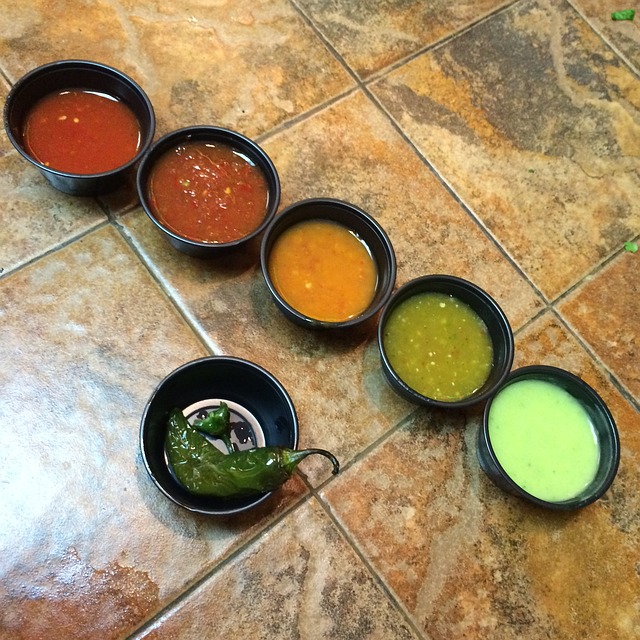 When it comes to cooking, would you rather get a root canal? Well, these simple sauce recipes are so easy that even the most terrible cook could whip them up. Plus, they are a great foundation for a variety of dishes! So grab your shopping list, get these ingredients, and start cooking.

Basic Béchamel Sauce
People will think that you visited a gourmet French grocery store when you share this recipe with them! Béchamel sauce pairs very well with vegetables or in a yummy casserole.
Yields 1 ½ Cups
Ingredients:
Extra-virgin olive oil, 2 T
Shallot or onion, 2 T (minced)
Flour, 2 T
Milk (low-fat), 2 c
Salt, to taste
Black pepper, to taste
Instructions:
In a saucepan, heat the olive oil over medium-high; add the shallot or onion and stir until cooked. While stirring, add the flour; cook 3 more minutes so that it is frothy, but not burning.
Add the milk; continue stirring as you bring mixture to a simmer so that it thickens.
Reduce heat to low and simmer for about 10 minutes, stirring occasionally. Add salt and black pepper to taste.
Mighty Marinara Sauce
Who does not love a simply splendid marinara sauce? It is the perfect accompaniment to spaghetti and meatballs and makes a wonderful weeknight meal.
Ingredients:
Crushed tomatoes, 2 (28-oz. cans)
Red onion, 1 large (minced)
Red wine, ½ c
Garlic, 1 head
Olive oil, 2 T
Black pepper, 1 t
Sugar, 1 t
Fresh oregano, ¼ c (chopped)
Sea salt, 2 t
Instructions:
In a saucepan, heat the olive oil over medium-high. Add the onion and cook until tender.
Add the garlic and stir until the onion and garlic are golden brown.
Add the wine and stir; add the oregano, salt, and black pepper; combine thoroughly.
Add the tomatoes; reduce heat to low and simmer for about 50 minutes.
Remove the saucepan from the heat; allow to sit for about a half-hour.
Note: It is best to roast the head of garlic in advance. Also be aware that homemade marinara sauce is best if refrigerated at least 12 hours prior to serving.
Grand Garlic Sauce
You can't go wrong with an appealing garlic sauce that complements pretty much anything. We like it with chicken or even as a substitute for mayonnaise.
Yields ¾ Cup
Ingredients:
Garlic, 6 cloves
Egg white, 1
Canola oil, ¾ c
Lemon juice, 1 t
Salt, to taste
Instructions:
Use a blender or food processor to blend the garlic and egg white thoroughly.
Slowly add the olive while pulsing the mixture.
Add the lemon juice.
Season with salt and refrigerate until ready to serve.
<!– Facebook Pixel Code –> <!– End Facebook Pixel Code –>