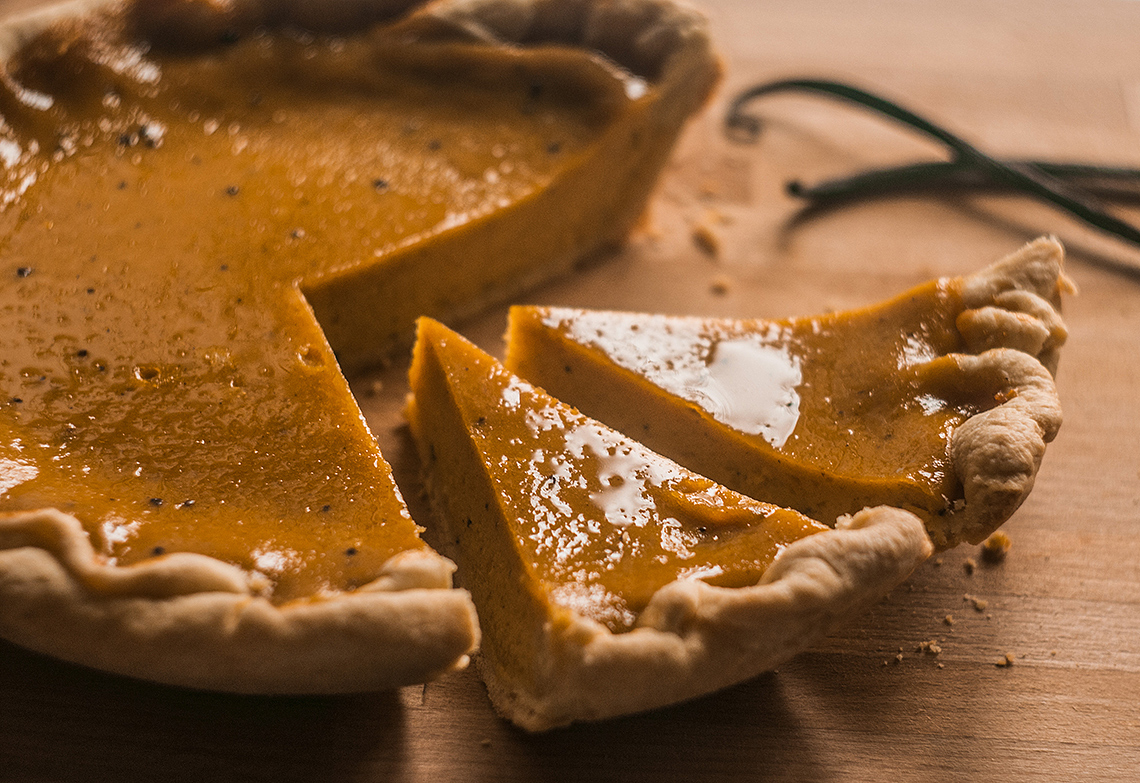 Spicy, rich, and delectable; this is a sweet potato pie recipe everyone will love. All you need for our sweet potato pie is a grocery list and a kitchen.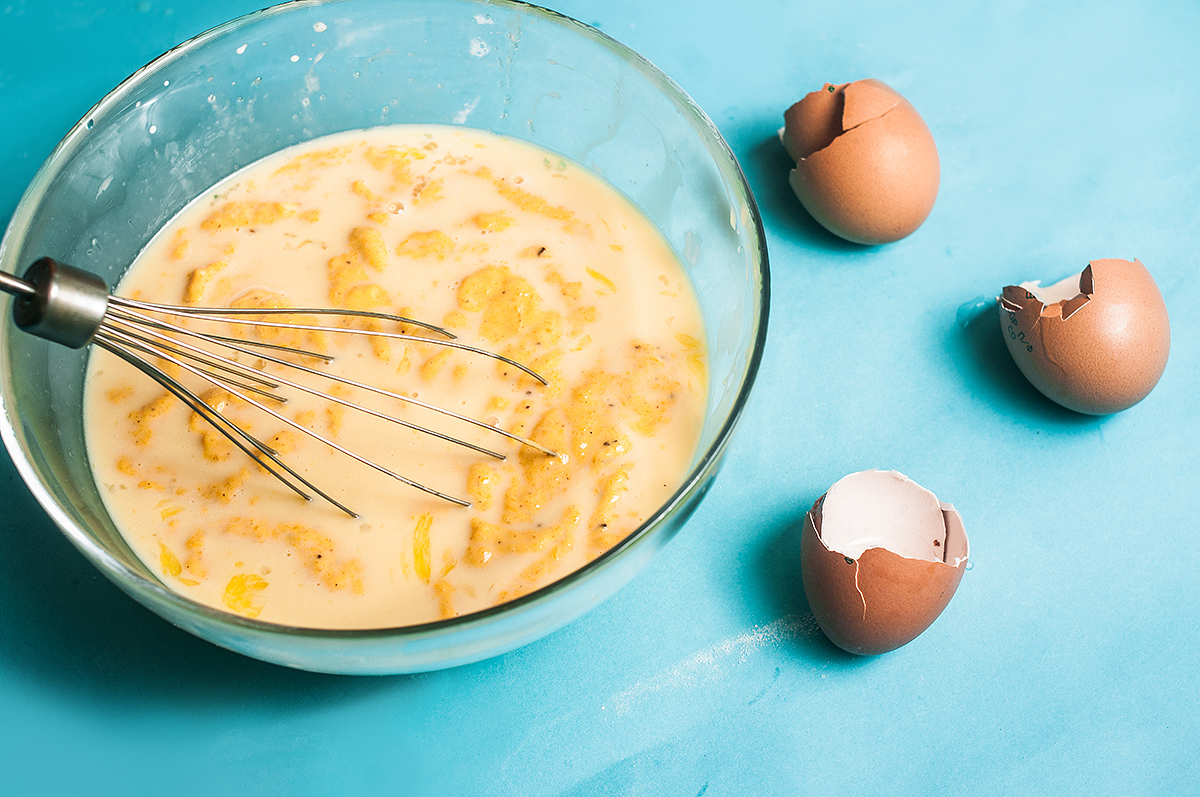 Ingredients for Crust:
Unsalted butter (chilled and cubed), ½ c
All-purpose flour, 1.5 c
Granulated sugar, 2 t
Salt, ½ t
Buttermilk (chilled), 1/3 c
Ingredients for Filling:
Sweet potatoes (cooked and mashed), 2 c
Brown sugar (packed), ¾ c
Nutmeg (freshly grated), ½ t
Cinnamon, ½ t
Salt, ¼ t
Unsalted butter, ¼ c
Evaporated milk (divided), 1 ¼ c
Granulated sugar, 1/3 c
Eggs, 3 large
Pure vanilla extract, 1 T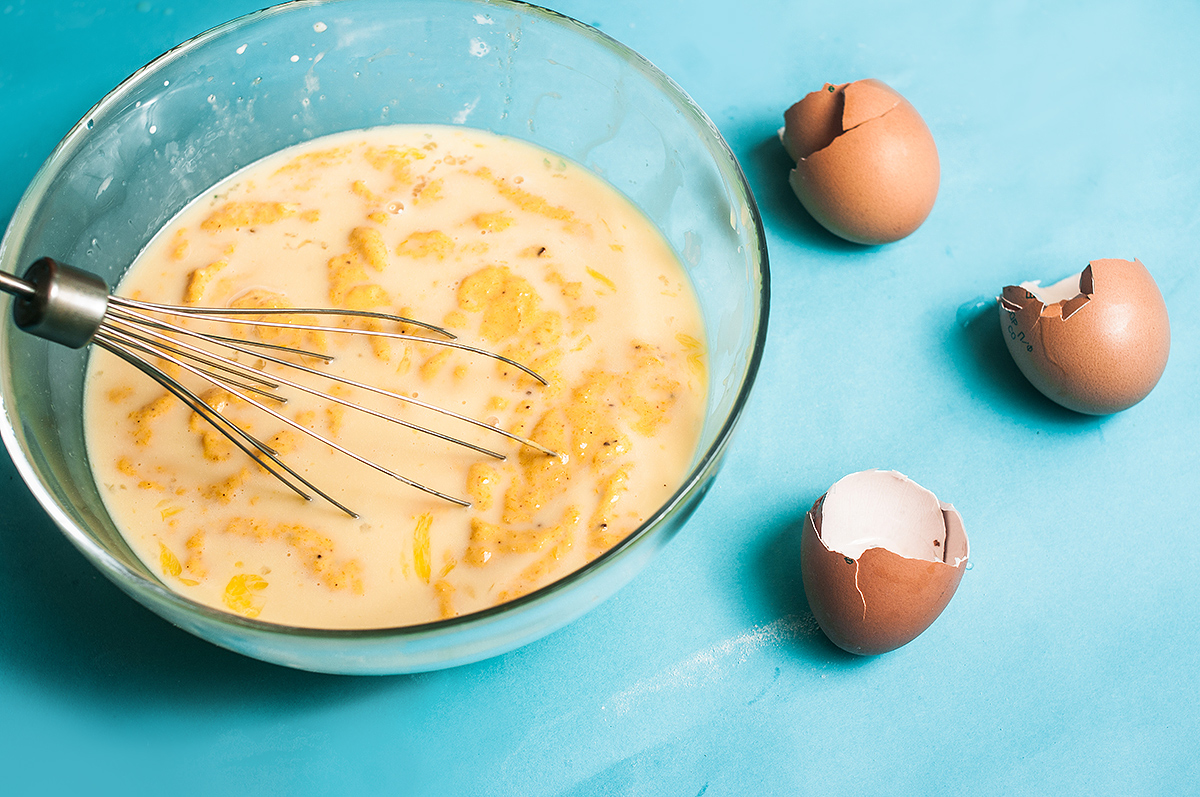 Instructions:
Our recipe for sweet potato pie begins by making the crust. We'll combining the flour, sugar, and salt in a mixing bowl. We whisk that, and then add the butter and use our fingers to incorporate it into the other ingredients.
Next, we'll make a little well in the flour mixture and fill it with the buttermilk. Then, we'll use a fork to fold the dough into the buttermilk, making sure to thoroughly incorporate all of the ingredients.
Now we need to flour the countertop so we can knead the dough. We'll knead it and form a disk, which we'll cover in saran wrap and chill in the fridge for an hour.
An hour later, we can take out the dough and roll it out onto the floured countertop so that it's 1/8-inch thick and about 12 inches across. We'll place the pie crust on a pie pan, trim off the excess edges, and crimp them with our fingers or a fork. Once again, we'll cover it with saran wrap and refrigerate it for anywhere from 30 minutes to 3 hours.
Let's make the filling, and preheat the oven to 375 F to prepare for baking. For the filling, we need to peel the sweet potatoes and dice them about 3 inches thick. We'll bring them to a boil in a large pot, then reduce it to a simmer for about 20 minutes to get the potatoes tender.
Now let's drain them and place them back in the pot, along with the brown sugar, butter, and half of the evaporated milk. We'll cook that on low while mashing the ingredients; then we'll let it simmer for 5 minutes, making sure to keep everything combined and smooth.

Next, we'll whisk the remaining evaporated milk, granulated sugar, eggs, and vanilla extract in a mixing bowl. We can add this to the potato mixture in the pot to create a delicious filling. We'll pour with into the pie crust, place it on the top rack of the oven, and bake for 10 minutes. Then we can reduce the heat to 325 F and cook for another 45 minutes. We'll know the pie is done when the center wiggles just a bit.
<!– Facebook Pixel Code –> <!– End Facebook Pixel Code –>