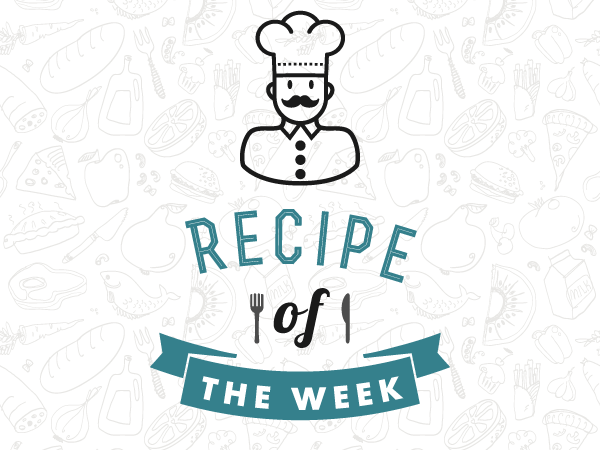 This iconic meal originated in Naples, Italy and is now enjoyed around the globe. With the green, white, and red of the Italian flag, it is a true testament to perfect Italian taste. Now you can mimic the authentic flavor and rustic charm at home!

Yields 6 Servings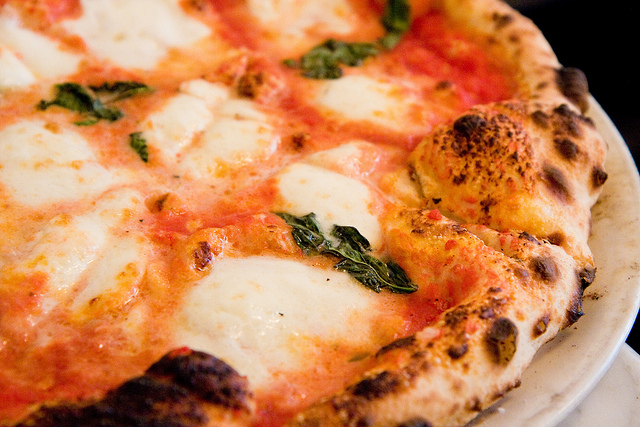 @photo
Ingredients:
Dough:
all-purpose flour, 2 lbs.
fresh yeast, 1 oz.
water, 2 c
salt, 3/8 oz.
Dressing:
extra-virgin olive oil, ½ c

mozzarella cheese, 1 lb.

basil leaves, to taste
canned tomatoes, 1 lb.
salt, to taste
Instructions
Working on a sturdy countertop, knead the flour, form a ball, and shape a well in the center. Add yeast, water, and salt to well, keeping salt and yeast separate.
Knead vigorously for 15-20 minutes until dough is soft and smooth. You can also use a mixer.
Reshape the dough into a ball, cover with a plastic bowl and let sit for 3-4 hours until dough rises.
Once dough is double the volume, separate it into 6 circular loaves. Cover each loaf with plastic wrap and let sit for a few hours.
Once loaves have doubled in volume, prep the tomato sauce. Pour it into a bowl with some salt and 1/3 of the olive oil.
Knead the dough again, then flatten it
Place some of the tomato sauce on the pizza; tear cheese and add on top. Sprinkle with basil and bake in oven at 480 F for 5-6 minutes.
Take the pizza out of oven; top with more basil and olive oil. Immediately serve.
<!– Facebook Pixel Code –> <!– End Facebook Pixel Code –>