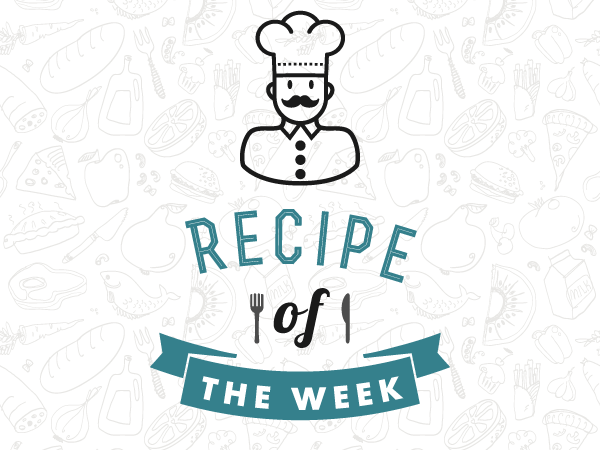 With the fall season in full swing, what better way to celebrate than with pumpkin-flavored delights? These pancakes are great for a chilly morning, and they are a healthier way to enjoy that pumpkin pie flavor! Yields 3 servings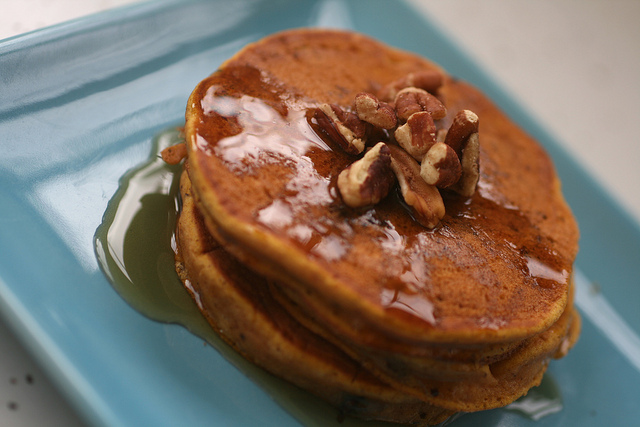 @photo Ingredients:
pure maple syrup, 1 c (plus 2 T)
pumpkin pie spice, 1 ½ t
all-purpose flour, 1 ½ c
baking powder, 1 t
baking soda, ½ t
salt, ¼ t
buttermilk, 1 c
pure pumpkin puree, ¼ c
large egg, 1
pure vanilla extract, 1 t
orange zest (finely grated), 1 t
unsalted butter
Instructions:
In a small pot, mix together one cup of maple syrup with ½ teaspoon of pumpkin pie spice; simmer on medium. Remove from heat.
Combine flour, baking powder and soda, salt, and one teaspoon of pumpkin pie spice in a large bowl; whisk. In another bowl, combine buttermilk, pumpkin puree, egg, vanilla, orange zest, and 2 tablespoons of maple syrup; whisk. Combine the wet and dry ingredients.
Heat a large, butter-greased pan over medium. Make each pancake using ¼ cup of the batter. Spoon it into the pan and cook 2-3 minutes on each side. Add more melted butter as needed.
Plate the pancakes and garnish with maple syrup and butter; serve.
<!– Facebook Pixel Code –> <!– End Facebook Pixel Code –>