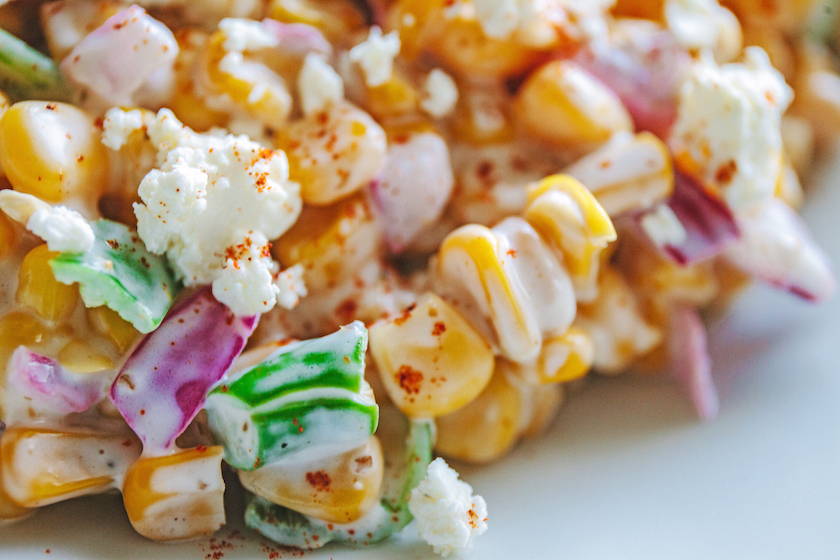 Mexican Corn Salad is a delicious alternative to the traditional Iceberg lettuce salad. The bright colors and fresh taste of corn, beans, cilantro and spices are certain to be crowd pleasers. These salads are a fun way of eating vegetables like corn, beans, bell peppers and avocados. We've got two easy Mexican salad recipes you'll love. They're simple, easy to prepare and each come with a simple grocery list. Enjoy!

Mexican Street Corn Salad Recipe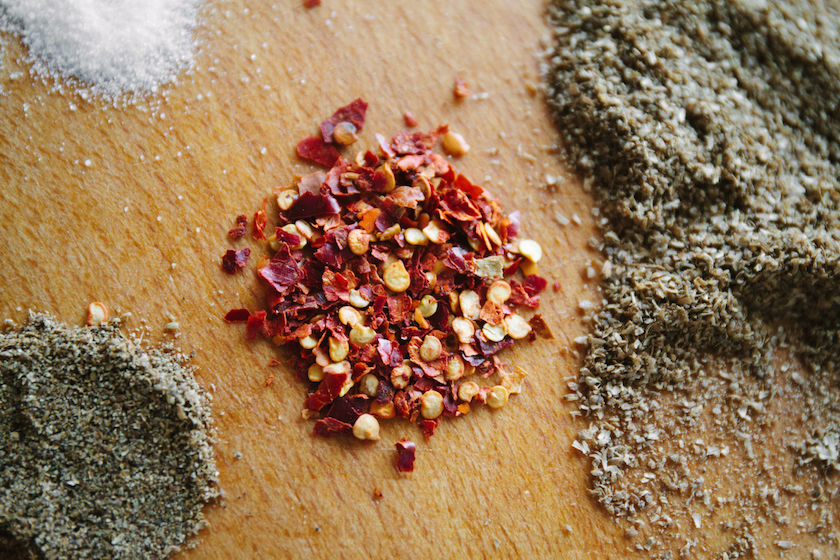 A favorite in Mexico, this Mexican corn salad is refreshing with its lime flavor. The cilantro, Cotija cheese and corn play off each other nicely to make a corn salad recipe that can be a center piece at the dinner table.
Ingredients:
1 (16 oz) bag frozen corn (or 3-4 cups fresh corn)
2 tablespoons olive oil
3 tablespoons mayonnaise
3-4 oz Cotija cheese, crumbled (you could also use feta cheese)
2 tablespoons lime juice
1 tablespoon finely chopped jalapeno peppers
⅓ cup finely chopped cilantro
2 tablespoons chopped red onion
2 cloves garlic, minced
½ teaspoon chili powder
salt and pepper to taste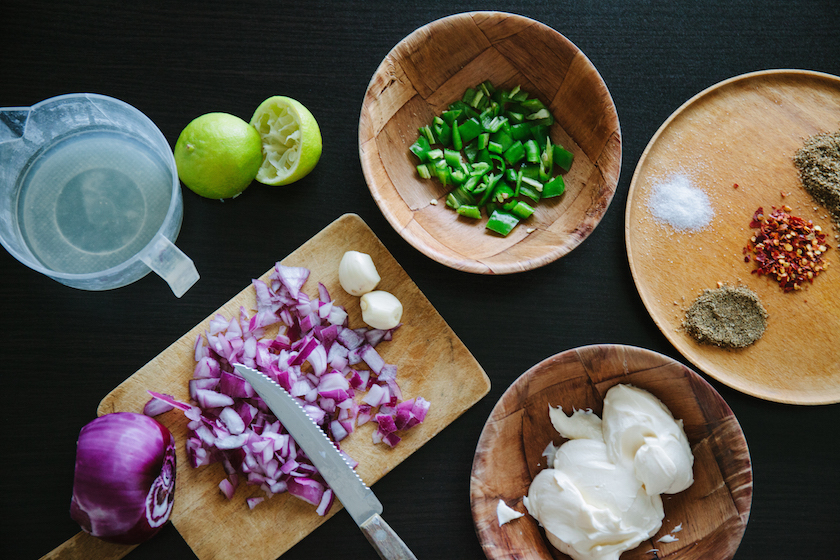 Instructions:
Heat corn in oil over medium heat in a pan for 7 minutes.
In a separate bowl, mix together mayonnaise, cheese, lime juice, cilantro, red onion, garlic, chili powder, and salt and pepper.
When corn is done add mixture.
Serve immediately and enjoy!
Mexican Bean Salad recipe
This Mexican salad recipe has the best of traditional Mexican ingredients. Fresh bell peppers, corn, avocados and black beans combine to make a tasty meal that can be served alone or with a bowl of tortilla chips.
Ingredients:
30 oz. or 2 cans of black beans
3 cooked ears of corn
2 diced red bell pepper
2 minced cloves of garlic
2 tablespoons minced shallots
2 teaspoons salt
1/4 teaspoon cayenne pepper
2 tablespoons sugar
9 tablespoons extra virgin olive oil
1 teaspoon lime zest
6 tablespoons fresh lime juice
1/2 cup chopped fresh cilantro (save some for garnish)
2 Hass avocados, chopped
Instructions:
Mix all the ingredients, except for avocado, into a bowl. Wrap the bowl into cling wrap, and place it to the fridge for 3-4 hours.
Add avocados and mix the salad so that avocados aren't mashed. Use chopped cilantro for garnish.
Set the salad aside for about an half an hour, then serve.
<!– Facebook Pixel Code –> <!– End Facebook Pixel Code –>