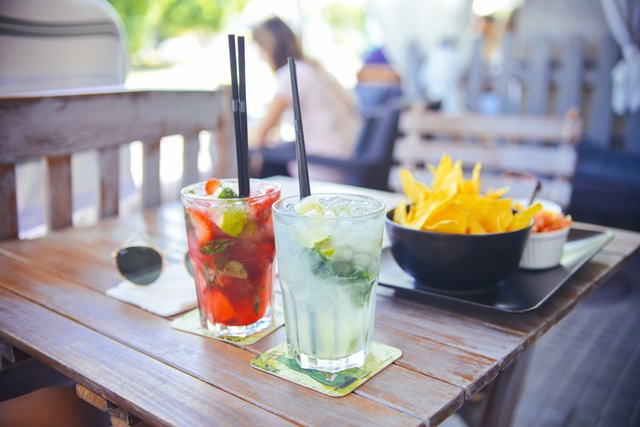 The key to keeping your body happy is keeping it hydrated. But sometimes, plain old water just doesn't cut it and drinking the recommended 8 glasses of water seems more like a chore. If you want to go beyond 'trying to remember to drink water' to making it a habit, it's time to make water more interesting. Instead of turning to sodas and sugar filled drinks, make your own healthy flavored water to suit your tastes.
Fruit and herb infused water is easy to make, nutritious, practically calorie free and extremely refreshing.

How to make flavored water
Making your own flavored water is as easy as one… two…three. Here is a step by step process:
Gather all the ingredients
You can infuse the water with a number of herbs, vegetables, edible flowers and fruits. Pick your favorite combination from the suggestions below and add the ingredients to your grocery list right away.
Fill a large jug or a mason jar or a bottle with water and infuse the water with your choice of fruits, vegetables, edible flowers and herbs. Preferable use thin slices or small pieces of the ingredients so that the water absorbs the taste and nutrients quicker. Peeling your veggies and fruits is optional, and then add ice, if you prefer it cold.
Let it sit
Be patient and wait for at least an hour to allow the water to be infused by the taste and nutrients of the ingredients. The longer it sits, the better it will taste. Of course, some herbs and fruits infuse more quickly than others, so do take care. Move it into the refrigerator or let it sit outside, depending on how cool you like your drink.
Drink and Refill
Pour yourself a glass full or drink straight out of the bottle and be refreshed! You can refill the jug or bottle a few times and let it infuse again, but note that the flavor will keep diminishing with each refill.
Flavored water combinations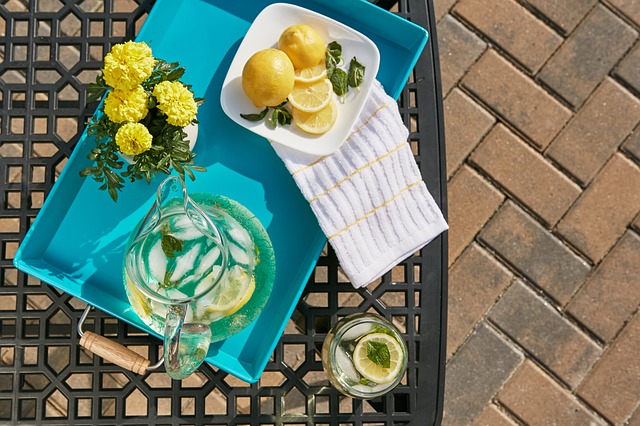 Below are some tried-tested and loved flavored water combinations. Just add these ingredients to water and follow the steps mentioned above.
Take your pick or get creative and make your own recipe.
Minty Cucumber
½ a cucumber, sliced thin
½ a lime – sliced
A few mint leaves
Kiwi Lime
1 lime – cut into slices and slightly squeezed
½ Kiwi sliced thin – a little muddled with a spoon
Some black grapes or blueberries (optional)
Pineapple – orange
½ cup cubed pineapple
½ an orange – sliced
1 tsp freshly grated ginger
Apple and Cinnamon
½ an apple – Green or red for a sweeter version
1 inch cinnamon stick
A pinch of cinnamon powder
Spicy Orange
½ an Orange – sliced
½ inch cinnamon stick
1 cardamom
1 clove
Green Apple rosemary
½ green apple – cubed
Few sprigs of rosemary
½ cup blueberries
Watermelon Mint
1 cup cubed watermelon
¼ cup fresh mint leaves
Sage Grapefruit
1 peach cubed
½ grapefruit sliced
¼ cup sage leaves
Raspberry Rose
½ cup raspberries
¼ cup Rose petals (substitute with cinnamon and chamomile if you prefer)
A small piece of vanilla bean
Strawberry, Lime and Cucumber
1 cup strawberries – sliced thin
½ a cucumber – sliced
¼ cup mint leaves
1 lime quartered (substitute with an orange if you choose to)
<!– Facebook Pixel Code –> <!– End Facebook Pixel Code –>