Share the post "Carrot Fudge – Easy to Make, Authentic Indian Dessert"
Carrot Fudge (or Gajar ka Halwa in Hindi) is arguably the most popular Indian dessert – a common delight in every Indian household especially during the winter months. It is easy to make and vanishes off the plates quickly too. What's more, you won't have to add too many items to your grocery list to make this dish as most of the ingredients would already be in your pantry. Try making it, you will love it, guaranteed!
Ingredients:
4-5 tender juicy carrots/ or 2.5 cups grated carrot
2 ½ cups Milk (You can also use almond milk for a vegan version)
2 tbsp Ghee/ unsalted butter
5-6 tbsp Sugar
1/3 tsp Cardamom Powder
10 pieces Almonds/ Pistachio/ Raisin/ Cashews (or other nuts of your choice)
A pinch of saffron (optional)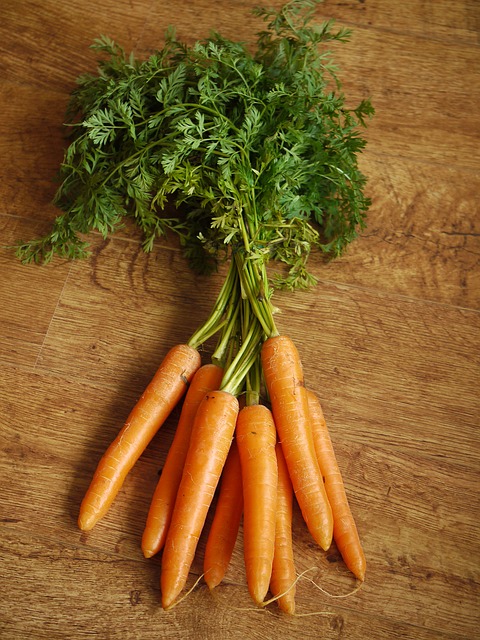 Instructions:
Wash, peel and grate the carrots
Fry the nuts till they are light brown and keep aside
In a thick bottomed pan, heat 1 tsp butter and add grated carrots. Fry for about 3 mins.
Add milk and bring the whole mixture to a boil
Simmer on a low to medium flame and keep stirring at regular intervals to stop the milk from forming a film or scorching the bottom.
When the milk is reduced by 75% add the remaining butter, sugar and cardamom powder to the mixture.
Stir well and continue to cook on a low flame.
Towards the end add the fried nuts, crushed saffron soaked in milk and raisins and simmer till all the milk is evaporated and the fudge reaches the right consistency.
Serve carrot fudge hot or cold.
Share the post "Carrot Fudge – Easy to Make, Authentic Indian Dessert"

<!– Facebook Pixel Code –> <!– End Facebook Pixel Code –>